Skip to Main Content
It looks like you're using Internet Explorer 11 or older. This website works best with modern browsers such as the latest versions of Chrome, Firefox, Safari, and Edge. If you continue with this browser, you may see unexpected results.
Afraid of public speaking?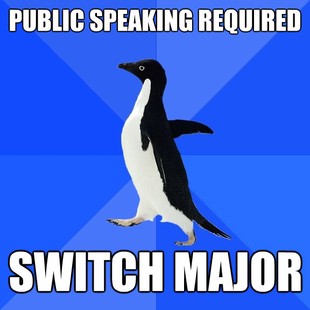 Public speaking skills are essential for a successful career. The resources here will help improve your public speaking skills.
Tools & Apps
Prezi

Software used to create, edit, and present zooming presentations. Available on desktop and iOS. Free and fee based options.

Keynote

Powerful software to create, edit, and share presentations. Available for iOS only. Free with new Macs.

Haiku Deck

Software for creating, editing, and sharing presentations. Large image index. Available for desktop and iOS. Free.